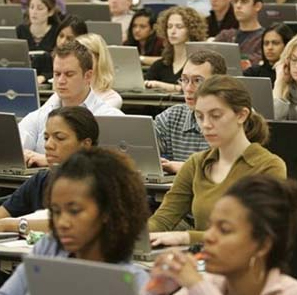 Costa Rica's educational system is continually highlighted as one of the best in Latin America and it continues to produce quality graduates that are rapidly absorbed by private companies and state institutions. Costa Rica's Office of Planning for Superior Education and the Commission of Directors for Planning initiated the National Education Plan in accordance with the international educational standards established by the United Nations Educational, Scientific, and Cultural Organization, UNESCO.
The principal governing authority that created Costa Rica's National Education Plan is The National Council of Rectors, CONARE. It was created in 1974 and amended in 1982 by the Agreement on Coordination of State University Higher Education in Costa Rica. This agreement was established in order to regulate and coordinate the joint activities of all Costa Rican universities and higher education institutions. Primarily it promotes the systemic and coordinated activities of the universities and Institutions, according to the articles established by the agreement. CONARE continues to increase the effectiveness and coordinated activities of the universities and institutions, in order to achieve quality educational goals for scientific, cultural, economic and social development. CONARE is well managed and has various organizations to administer the universities and institutes that provide education in Costa Rica.
According to a research study conducted by CONARE, between 2000 and 2007, the vast majority of graduates from Costa Rican universities and institutions found employment shortly after graduating and 70% of them are working full time. The study found that 146,325.00 students graduated, in 96 different fields of study and of those graduates, 13,193.00 of them were contacted and 94.1% of them participated in the study. Of those who participated, 37.4% were males, 62.6% were females and 55% were married or living together upon graduation. The majority of the graduates were between the ages of 25 to 34 and 36.9% of them work in government institutions in the central valley. Those who graduated with college degrees in Statistics, Archives, Diagnostic Imaging, Microbiology, Civil, Electrical and Electromechanical Engineering found the most success in finding and maintaining full-time employment. However, those graduating with degrees in Interior Design, Biology, Journalism, Health Services Administration and Physical Therapy faced the highest percentages of unemployment.
Under the authority of CONARE, is the National Accreditation System of Higher Education, SINAES. This is the Costa Rican entity that is authorized to maintain the quality of education in the public and private universities. All higher education institutions must pass SINAES rigorous evaluation process based on internationally accepted standards in order to maintain accreditation. Additionally, SINAES recently became the fourth educational institution worldwide and the first in Latin America to receive the recognition of quality from the International Network for Quality Assurance in Higher Education, INQAAHE, which is the most important international network of educational quality assurance in the world. Furthermore, SINAES is the first institution in Central America to receive accreditation from the Central American Accreditation Council, CCA, an organization formally recognized by all Central American countries.
One of the biggest advantages for the graduates of SINAES accredited programs is that in accordance the Costa Rican law #8798, Article 4; the Costa Rican government and its institutions are obligated to give preferential employment opportunities to university graduates who have obtained degrees accredited by SINAES. The following are the universities and institutions and the programs they offer that are accredited by SINAE.
Bachelor programs accredited: Business Administration, Customs and Foreign Trade, Public Administration, Architecture, Biology, Mass Communication, Journalism , Public Relations, Advertising, Audiovisual Production, Medicine and Surgery,  Political Science, Physical Education, Human Movement Sciences, Nursing, Pharmacy, English, Civil Engineering, Industrial Engineering, Electrical Engineering, Industrial Production Engineering,  Agronomy, Microbiology, Clinical Chemistry, Dentistry, Psychology, Chemistry, Food Technology, Social Work
Instituto Tecnológico de Costa Rica
Bachelor programs accredited: Business Administration, Biotechnical Engineering, Forestry Engineering, Forest Management, Forest Products Trade, Community Forestry, Land Management, Forest Restoration, Computer Engineering, Construction Engineering, Industrial Maintenance Engineering, Electronic Engineering, Engineering, Land Surveying, Geological Science, Agricultural Engineering, and Computer Aided Mathematics Education
Universidad Estatal a Distancia
Bachelor programs accredited: Business Administration, Accounting, Natural Sciences, Education, Management, Natural Resources, Computer Education, Teaching, and Mathematics
Bachelor programs accredited: Business Administration, Marketing, Finance, Human Resources, International Trade, Computer Systems Engineering, Industrial Engineering, Public Relations,
Universidad Latinoamericana de Ciencia y Tecnología
Bachelor programs accredited: Business Administration, Accounting, Public Accounting, Law, Software Development Engineering, Technology Resources Management, Telematics Systems and Networks
Bachelor programs accredited: Architecture, Advertising Design, Interior Design
Bachelor and Masters programs accredited: Information Management, Information Technology and Communication, Library and Information Sciences, Veterinary Medicine, Special Education, Geographical Science, Land Use Planning, Information Systems Engineering, Computer Applications Programming, English, Teaching, Mathematics, Primary Education, Preschool Education
Bachelor programs accredited: Medicine and Surgery
Universidad de Ciencias Médicas
Bachelor programs accredited: Medicine and Surgery, Pharmacy
Universidad Católica de Costa Rica
Bachelor programs accredited: Special Education, Psychology, Religion, Education
Bachelor programs accredited: Agricultural Science
The writer, Tom Rosenberger has lived and worked in Costa Rica since 1993 and from his travels throughout the country inspecting property and construction he has acquired a wealth of knowledge about living and doing business in Costa Rica.
If you have questions and would like to contact Tom click here.